Wing-T Football Academy Week 1 Report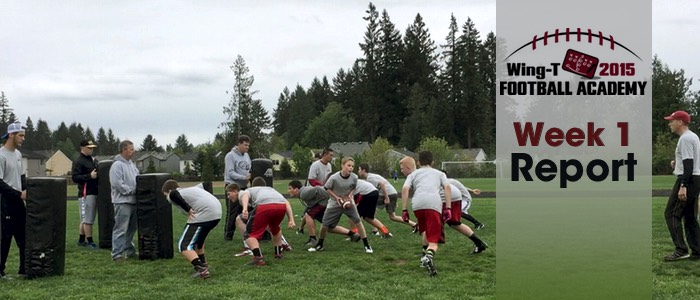 Week 1 of the Wing-T Academy here in Sherwood went off without a hitch, though we only had one quarterback attending because of a baseball tournament championship game that kept a few kids from making the clinic. We spent two hours focused on the Buck Series, though we did incorporate generic individual drills for all of the key positions.
I put together a video summary which you can see above. We had a lot of running backs, including several players who have never played football before. We revamped our organization a bit in week 2 to break out our inexperienced backs into their own group for more individualized attention.