I'm Chris Brooks, creator of this Wing-T coaching for youth football site. If you are thinking about implementing the dynamic Wing-T offense for your youth football team, this page will help you get started.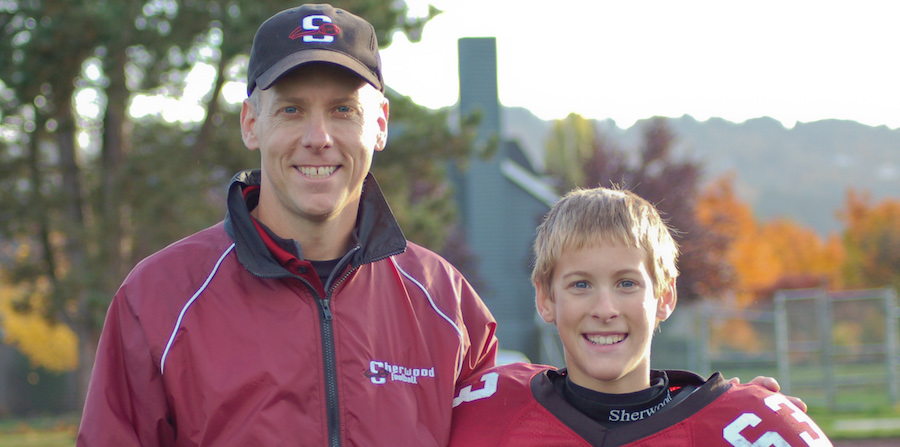 What is the Wing-T and why should I run it?
I think that there's something special about the Wing-T that makes it just about perfect for youth football. In fact, I wrote an article about why you should run the Wing-T. Go ahead and read that article - I'll wait here for you.
Get familiar with my terminology.
Every coach and offensive system uses its own special terminology. While there are some common terms most Wing-T coaches will use (buck sweep, down block) sometimes you might feel like you need a decoder ring to make sense of everything. Start with my article on positions, formations, and alignment to get a basic understanding.
Learn about offensive line basics.
If your mindset about coaching the offensive line is to yell out "go block somebody" from the sideline, then the Wing-T will not be for you. Some have compared coaching the offensive line to being a choreographer, and I think the analogy is perfect. Go read my article on offensive line basics for the Wing-T.
Start with the Belly Series.
The Wing-T is a series-based offense and you will not be successful if you think of the offense as just a grab-bag of plays. You've got to start somewhere and I think for youth coaches the best place to start is the Belly Series.
Finally, I've got just the tool to help you get started - a free 65+ page eBook with the Belly Series plays, including video!