Streamline Football Player Grading with Hudl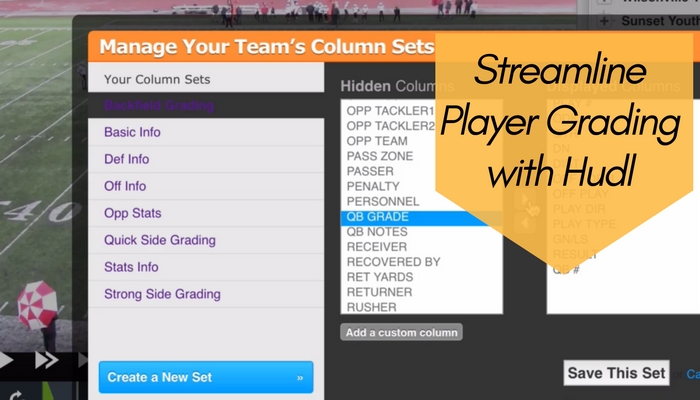 Almost two years ago I wrote an article about grading your players. While it is a tedious process to go through, I continue to do it every season (not every game) and with some setup work in Hudl you can streamline the process.
Because it will be easier for you to learn by watching, I created a screencast showing all the steps I go through to setup Hudl for grading, grading a game, then exporting the data to Excel for summary reporting that you can share with your players.