The Wing-T Offensive Line Book You Must Get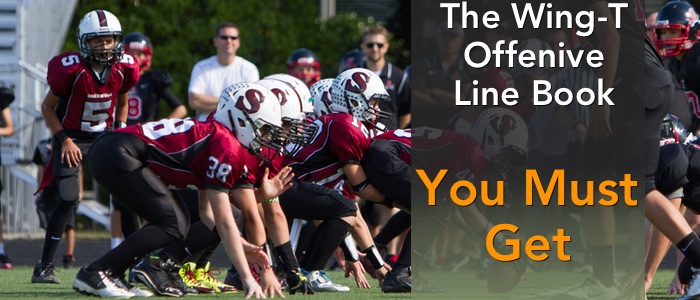 I've mentioned this book before in my list of favorite Wing-T books, but I think it is worth a more detailed review. The book is Phil Willenbrock's Complete Wing-T Offensive Line Play: Coaching the Skilled Athlete in the Wing-T.
Some things I've learned from this book that changed how I coach the offensive line include:
Learning how to properly teach the down and gap blocks, then the "cover" technique to tie the two together. This changed forever how I teach the fundamental block of Wing-T football.
A better approach to individual and combo block skill installation and every day teaching.
How to select and install the appropriate combo blocks for the Wing-T series that you will run.
His section on "Rule Blocking Interpretation" put in simple words several concepts that had baffled me for years.