Using Hudl In Youth Football Practice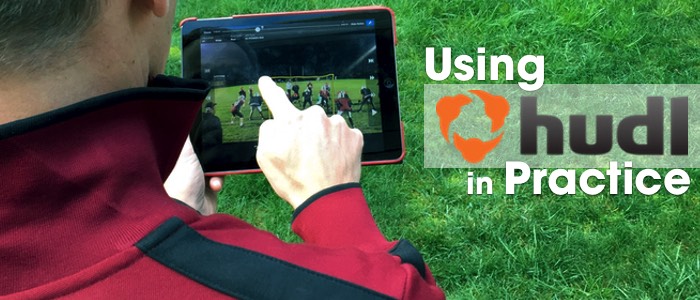 If you coach football, even at the youth level, chances are you use or have at least encountered Hudl. I first started using Hudl with my youth team in 2011, and back then you were mostly limited to game and scout film with breakdown. Still, it was amazing then and is invaluable today.
It can be hard to keep up with all of the new tools and innovations that show up each year within Hudl. Also, having both a youth account and a high school (full) account it is interesting to see how the tools can vary in power based on what level you are paying.
I've always used a dedicated video camera for capture (or had a parent doing so) and never tried out the iPhone Hudl app capture tool before last season. About mid-way through the season we were having some challenges installing our Pistol Rocket series and I decided to give it a try. This led to some palm on forehead moments as I chastised myself for not doing this sooner. What makes this so useful is:
The video quality on iPhones (I suspect better Android phones are similar) is amazing these days, especially in low light situations.
Hudl makes upload completely seamless when filming practice, and it doesn't get in the way of other film.
Above you can see a few clips that I captured in two different practices. The first two were from a practice when we had one of the high school coaches helping us prepare for a playoff game, and the last two are from our work on Pistol Rocket. Even in the rain I was able to stand behind the offense, hold the phone as high as I could, and get very good quality film. We used the recordings in practice to diagnose problems that we couldn't see in real time, and I was able to share the film after practice with the coaches and players for review.
My guess is that once I got home after practice at night, the upload of film would take about 5–10 minutes max, and sharing the playlist with the team took less than a minute.